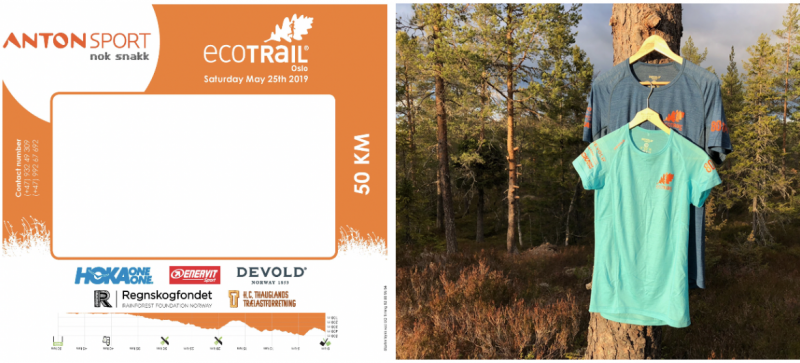 START NUMBER AND RACE SHIRT
The start number distribution opens 3PM on Monday May 20 at Anton Sport in Bogstadveien 2 -
with distribution the rest of the week from 9AM-7PM and Saturday from  9-11AM.
If you have ordered a race shirt, you will receive this with the start number.
In advance, an SMS is sent out with your start number. If you do not receive an SMS from us you can find your start number here.
At pick up/distribution you have to specify your number together with and ID. If you registered after May 18, bring your your receipt! 
You can pick up for others. But you must have a copy of ID + start number. For example, your buddy emails or text you their copy of visa or driver's license + correct start number.
Unclaimed start numbers will not be forwarded to the different starting areas, they must be picked up at Bogstadveien. With only exception for 80 km.
Everyone who picks up the start number and has ordered the race shirt must make sure to get the race shirt.
We do not mail out race shirts if you have claimed your start number.
But if you have ordered the race shirt, but can not run after all - you can still pick up the race shirt w/ your start number.
Or we can send it in the mail a while after the race. If so, the postal charges must be covered by you.
Important: Subject of email must be "Race Shirt" and you have to enclose your address and size. Not possible to change size.

---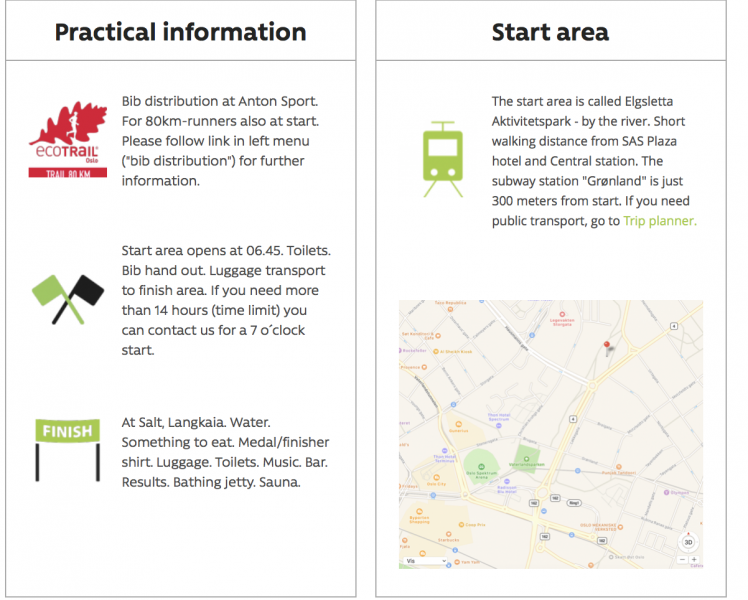 START, LUGGAGE AND TRANSPORT
80 km: 08 Elgsletta (toilets)
50 km. 12 Holmenkollen (toilets)
31 km: 12:30 Sørkedalen (toilets)
21 km. 12:30 Fossum (toilets)
21 km Walk: kl. 12:30 Fossum (toilets)
10 km. 12:30 Sollerudstranda. (toilets approx 150m from start)
Luggage transport from start to finish. Small bags only. Your start number has a luggage tag.  
On our website you will find good information on how to get to the starting area!
Select distance and scroll down the page. This info is below the map. 

---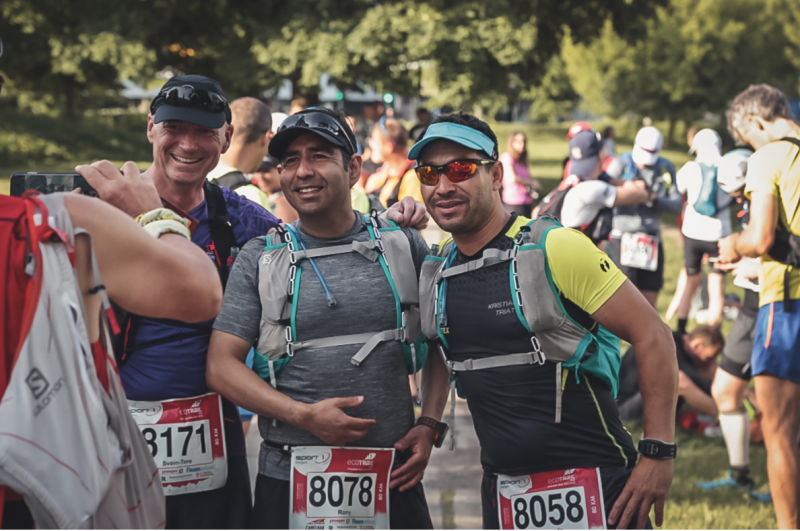 MANDATORY EQUIPMENT AND NUTRITION
A cup, bottle or soft flask or any other drinking system. Mandatory for all distances. We do not hand out cups at support stations or in the finisher area!

10 km: The only distance where fluid is not mandatory from start, but if you are not used to a 10k without anything to drink, you should bring some from start.

21 km: 0,3 litre. First and only drinking station is after 10 km.

31 km. 0,3 litre. First and only drinking station is after 10 km.

50 km: Minimum 0,6 litre with liquids +nutrition. First drinking/food station is after 17 km.

80 km: Minimum 0,5 litre with liquids +nutrition. First drinking station is after approx 14 km. First food station is after 30 km from start.

Cash or visa, in case you get such a bad day that you have to step out of the race and find public transport to the finisher area.

Mobile and proof of identity. Mandatory for 50 km and 80 km.

Cash (or tilted or visa ..) - in case you have to break the course and use public transport to the destination.
---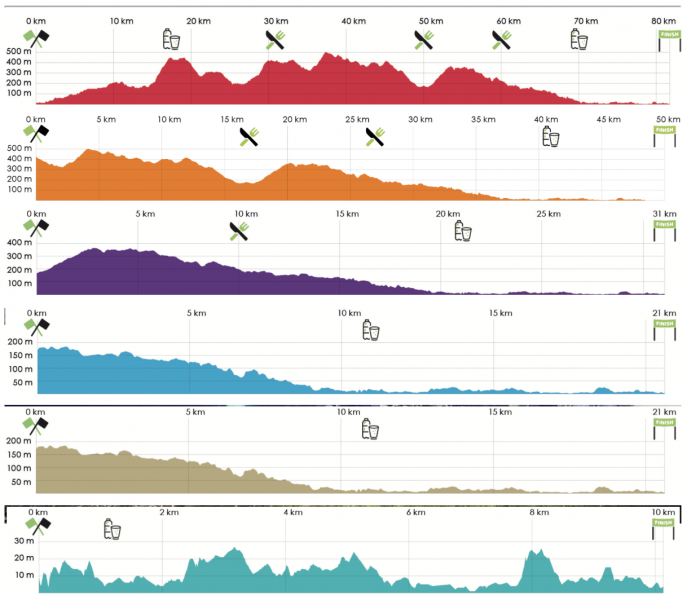 SUPPORT STATIONS AND SUPPORT
Support is accepted inside the support station areas only.
HØNEFOTEN - water and sports drinks from Enervit
HOLMENKOLLEN - water, sports drinks, peanuts, haribo candy,  Norwegian lefse (gluten), banana.
SØRKEDALEN - water, sports drinks, coca cola, peanuts, potato chips, lemon cake (gluten), pears.
FOSSUM - water, sports drinks, coffee, peanuts, potato chips, lemon cake (gluten) Norwegian lefse (gluten), oranges.
THAUGLAND: water, sports drinks, coffee
FINISHER LINE: water, sports drinks, oranges, pears, potato chips.
FINISHERS 50km and 80km: Delicious veggiewraps (possibly gluten)

---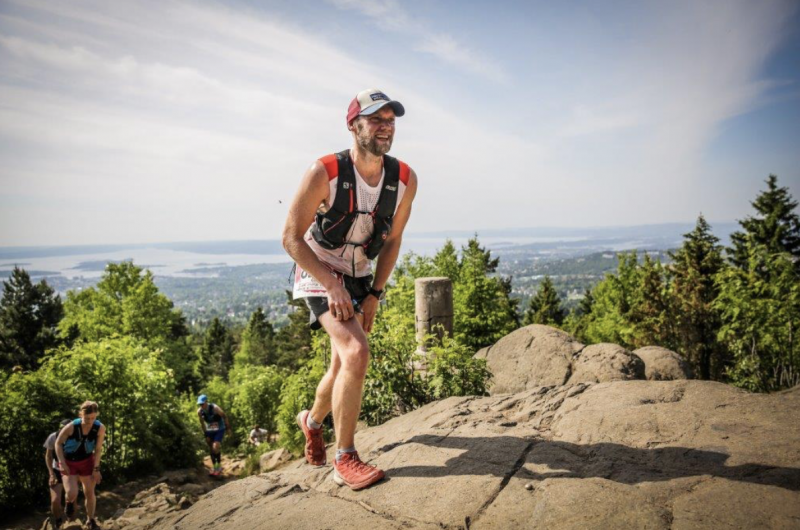 CUT OFF TIMES
Hønefoten: 10.45 am
Holmenkollen: 2pm
Sørkedalen: 5:30 p.m.
Fossum:  7:00 p.m.
Last intermediate at Bygdøy for all distances: 9:30 p.m.
Finish: 10 PM
---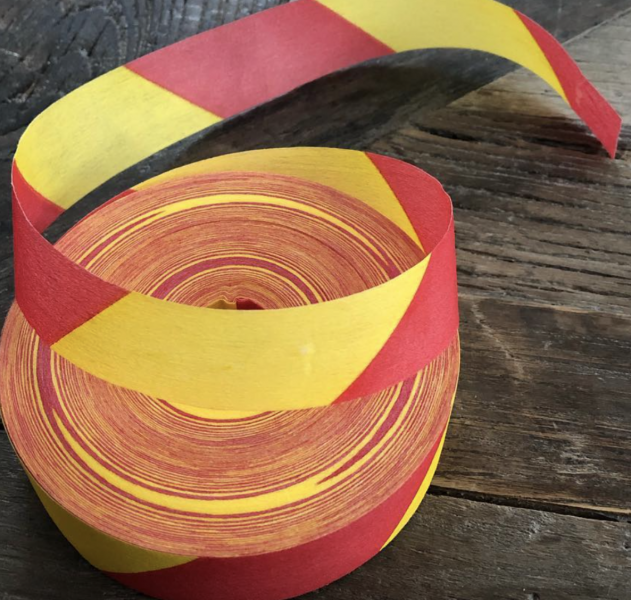 MARKERS AND TRAFFIC
The trail is marked with red / yellow ribbons (100% degradable), sometimes orange spray on the ground at intersections, elsewhere Ecotrail-signs.
Approx 1,5 km before finish you shoud look for beachflags over the big square in front of the council house. 
You run at your own risk! That is, ALWAYS see both left and right in all intersections! 
---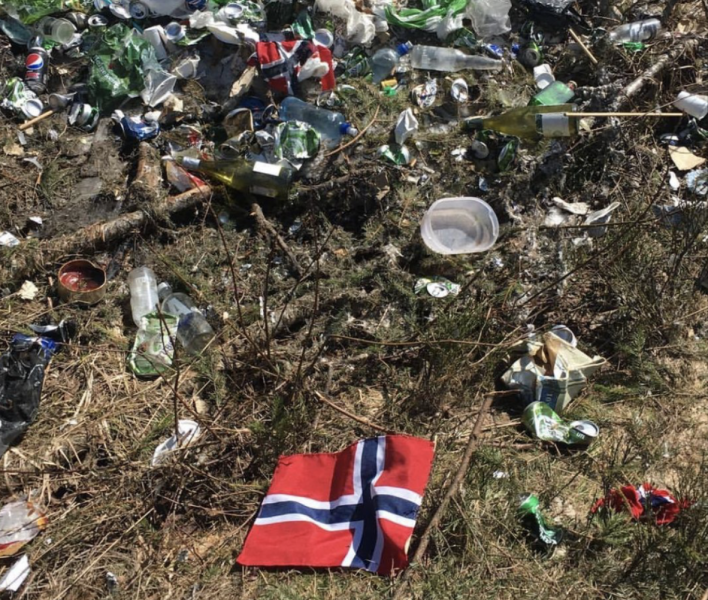 WASTE IS NO-NO
Those who are seen throwing away garbage outside the support stations are disqualified.
And remember: In  this case, it's quite all right to gossip on each other! 
---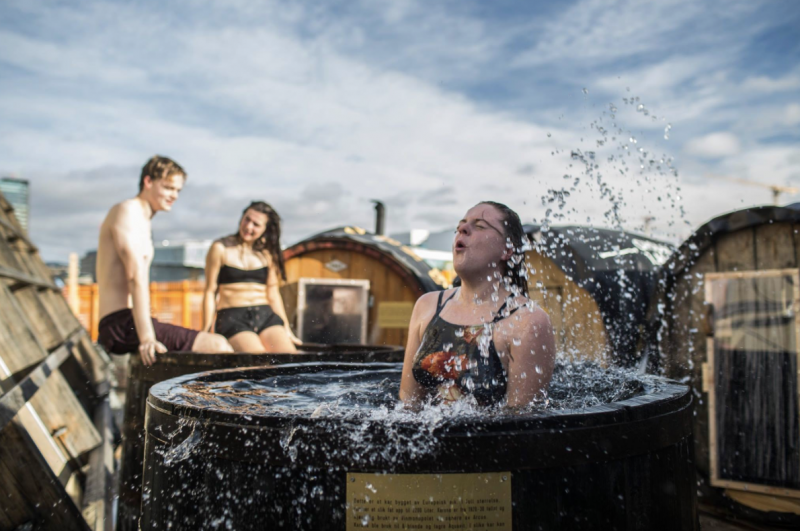 THE FINISHER AREA
It is called Salt, situated at Langkaia, with a view towards the Opera.
Medal, awards, sanitary personnel, luggage pick up, Hoka bus, Anton Shop,
Devold, Osprey, Enervit, Suunto, toilets, bathing facilities, outdoor shower.
Not many races in big cities can offer bathing facilities like Ecotrail Oslo @Salt! :)
And bars, food trucks and saunas (not free). www.salted.no

---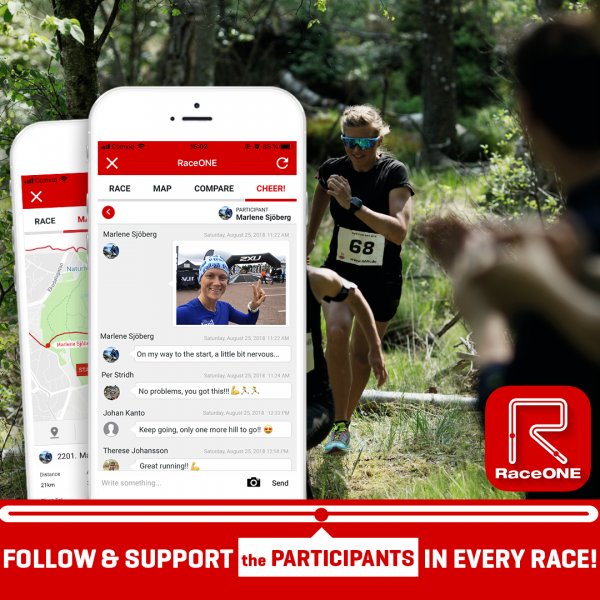 RESULTS
Participants list, live resultats (intermediates) and final results: https://live.eqtiming.com/43217
DOWNLOAD APP:
With RaceONE you raise the race experience by sharing your position with your followers throughout the race!
In the app you can get supporting messages that will help you all the way to the finish line.
 Take the opportunity to follow otherparticipants you know and compare your results.
Download RaceONEfor free on the App Store or Google Play. 
More information can be found at www.raceone.com.
---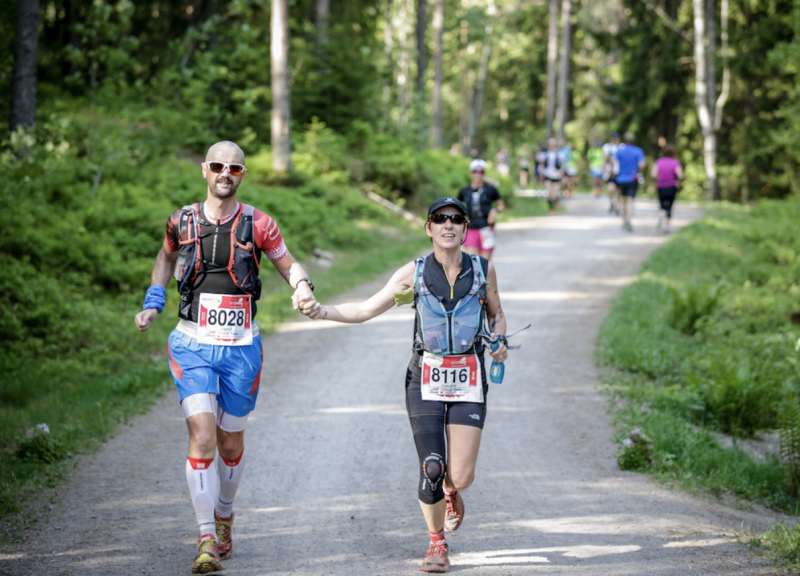 RACE PHOTOS
Sportograf will upload about 30 000 photos a few days after the race. 
FIND YOUR PHOTO HERE
We will also take our own photos and post @Facebook and Instagram #ecotrailoslo 
SMILE, it gives you energy!
---
AND LAST, BUT NOT LEAST

Give the volunteers a smile, respect the nature and support your fellow runners! 
Again, thank you for your registration and we are looking forward to seeing you! 
Have a great race!
Best wishes from the entire team of Ecotrail Oslo