Back to top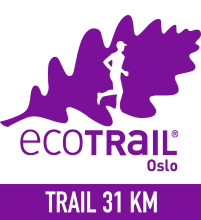 Trail 31 km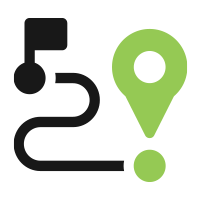 DISTANCE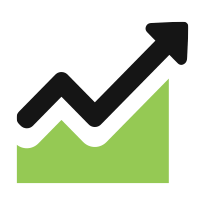 ALTITUDE GAIN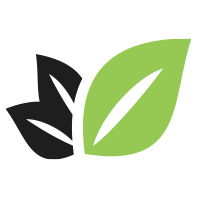 NATURE %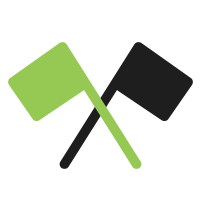 START TIME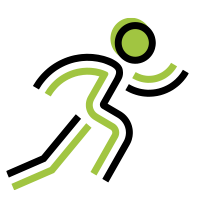 PARTICIPANTS
If you take a close look at the profile for the 31 km course, you will hopefully get an idea about taking it easy from start. The first 3 km from Sørkedalen is pretty tough. After climbing the first kilometeters on gravel road you will enter technical paths. After 10 k you´ll find the only service station with food for the 31 km, before you continue by the pretty lake Bogstadvannet and down by the beautiful Lysaker river. The last 10 k has about 6.5 km asphalt, and where you can feel the breeze from the Oslo fjord.
CUT OFF TIMES AND SUPPORT:
If you pass these stations after they are closed, you are still timed. The registration mats are located at all support stations and other places.
The most important thing is that you reach the finish line by 8PM.
Should you have a bad day and arrive after 8PM, you will still get your time registrated - but we must start to rig down the finisher area no later than 8PM.
Support station Fossum (same area as 21km start) closing 5:30PM
Water station Thaugland - for all distances - closing 7PM
Bygdøy - last intermediate for all distancesr (approx 7 km before finish) closing 7:30 PM
Finish: 8PM
SUPPORT: Within the support stations only. 
| | |
| --- | --- |
| | Bib distribution at Anton Sport. For further information, please follow link in left menu. |
| | |
| --- | --- |
| | Toilets. Urinals. Lugagge transport to Finish line. Small bag only! |
| | |
| --- | --- |
| | At Vippa. Drinks. Meal. Medal. Luggage. Toilets. Results. Music. Bar. Bathing jetty. Great. |
Start at Sørkedalen Idrettsanlegg. Address: Heikampveien 960. First you have to take the subway to Røa Station (Line 2).
Ticket 35 NOK. Transfer to public bus or our shuttle buses to start. Plan your trip on https://ruter.no/en/ 
Then a 15 mins ride with bus nr 41 to start area, which has bus stop called "Lokalet". Departs once an hour from Røa. Subway ticket valid on this bus! In addition to this public bus, we will have two shuttle buses betwen 10:00 – 12:00 - this departs nearby the church, approx 250m from the big crossing at Røa. Be there early! The shuttle bus-map: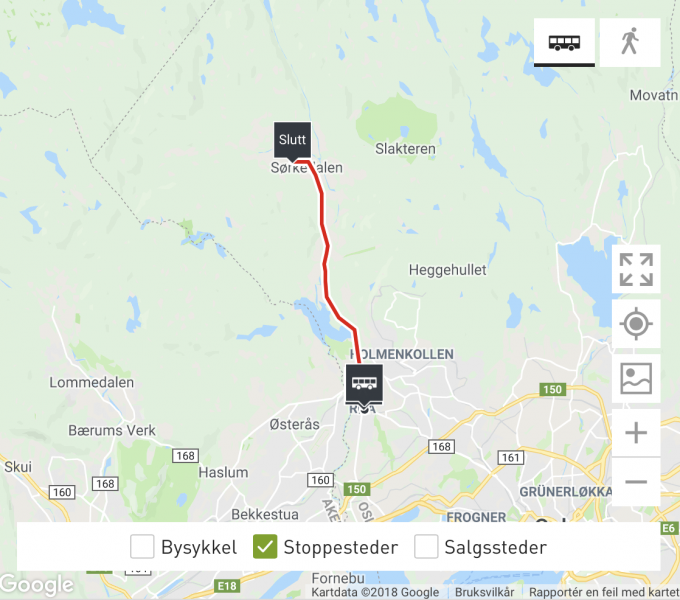 Mandatory Equipment
Liquid not mandatory, but recommended.
Your own drinking system
Nutrition
Blog Live the Ecotrail experience!